Half Day

1pm
 Maximum 6 people per car

 Addons: Overnight stays and camel tours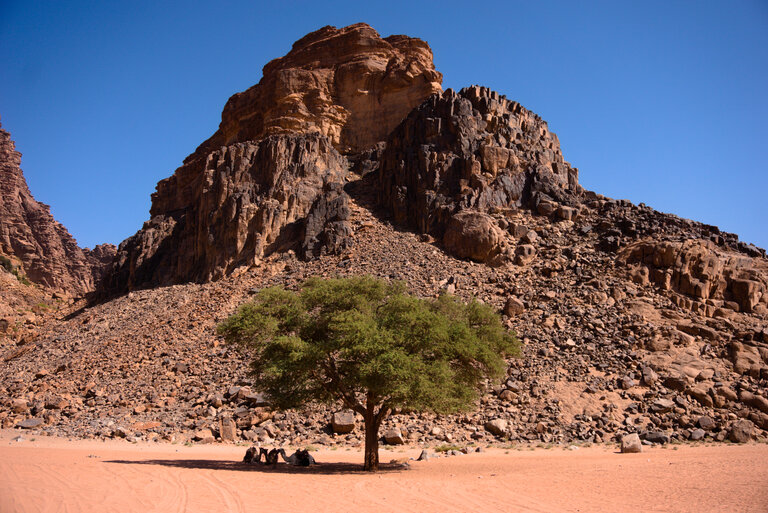 1. Lawrence's Spring
Named after Lawrence of Arabia, this is where he bathed during the Arab Revolt. It now serves as a water source for animals.
2. Red Sand Dunes
Large red sand dunes, piled up against a mountain. Famous for being in several Hollywood movies, such as Star Wars.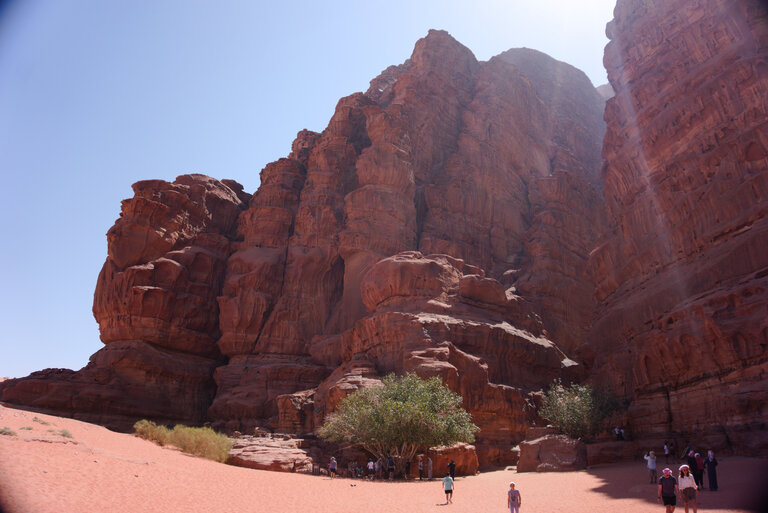 3. Khazali Canyon
A 150 metre deep rock fissure full of ancient inscriptions. This narrow crack in the mountain is full of history.
4. Little Bridge
A small but beautiful rock bridge with great views of the red sand valley.
5. Burrah Canyon
This second fissure is much wider and longer than the first. At the end of the canyon it opens up to vast views of Wadi Rum.
6. Um Frouth Bridge
A magnificent natural rock arch, it is one of the most photographed places in Wadi Rum for a reason.
7. Sunset
Your final stop will be a sunset viewpoint on the rocks. You can rest here while your Bedouin guide makes you tea on the campfire.
2-4 persons
35JD
per person
5-6 persons
30JD
per person
What's included/excluded:
You may wish to stay the night at our camp after your full day tour, or maybe you will arrive the night before your tour and you want to sleep in the camp beforehand. Either way, this will add so much to your experience. For more information, pricing, etc. please click below: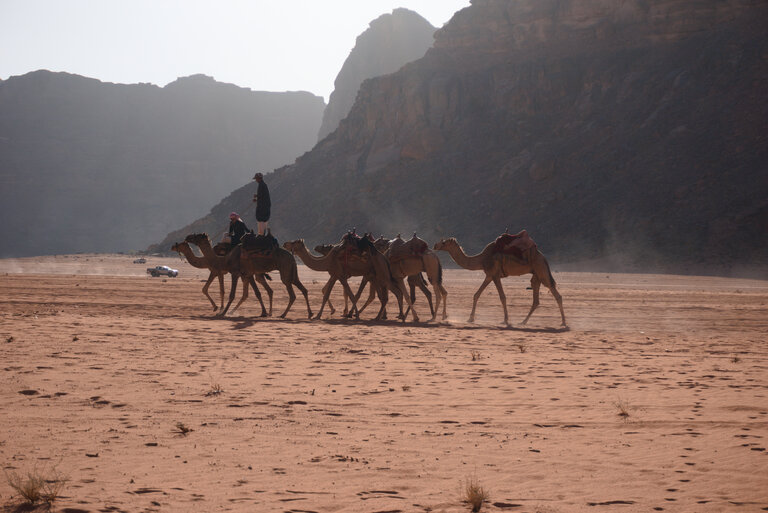 To add even more adventure to your experience, you can book a camel ride. Whether you want a sunrise/sunset 2 hour tour, or you just want the camel to take you from the camp back to the village after your stay, it is bound to be something you'll never forget. For more information, pricing, etc. please click below: