We're thrilled to announce a new level of luxury in the heart of Wadi Rum! After months of anticipation, we are delighted to unveil our latest addition to See Wadi Rum's offerings: four exquisite luxury private tents. These spacious accommodations redefine the concept of desert luxury, providing an unmatched experience for our discerning guests. Join us as we take you on a journey through these remarkable new tents that will elevate your stay in Wadi Rum to extraordinary heights.
Exceptional Comfort and Privacy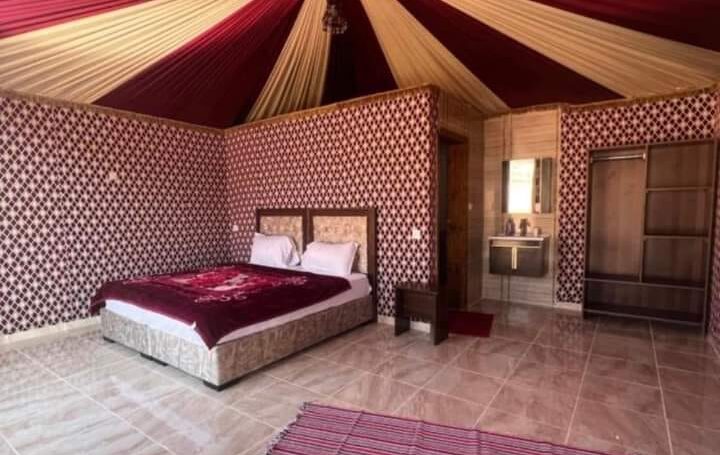 Step into a world of opulence as you enter our new luxury private tents. These meticulously designed sanctuaries boast a level of comfort that exceeds expectations. With spacious interiors, plush furnishings, and a tranquil ambiance, you'll find yourself immersed in a haven of relaxation and indulgence. Enjoy the utmost privacy as our luxury tents are positioned to ensure a secluded and intimate experience.
Your Personal Oasis
Our luxury private tents redefine the notion of desert accommodations. Imagine waking up to breathtaking views of the desert landscape from your own private balcony. Sip your morning coffee as the sun paints the sky with vibrant hues, and feel the gentle breeze that carries the spirit of Wadi Rum. Each tent is carefully crafted to provide an oasis of serenity amidst the captivating desert surroundings.
Modern Amenities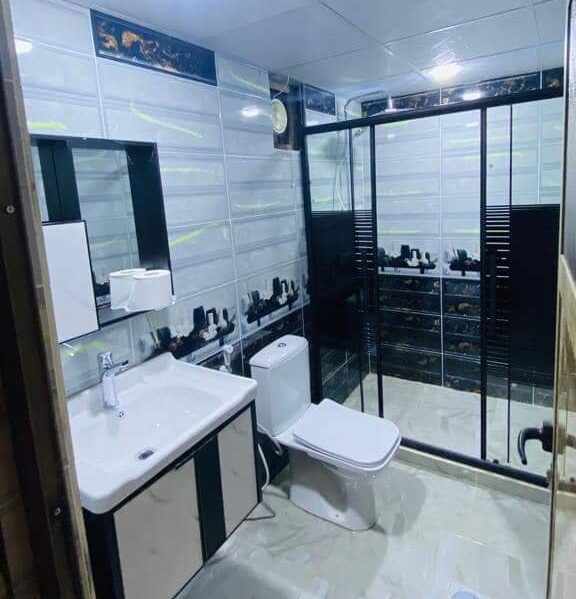 Elegance meets wilderness in our new luxury private tents. The attention to detail is evident in every aspect of the design, from the exquisite furnishings to the tasteful decor. Sink into the embrace of a sumptuous king-sized bed, adorned with luxurious linens, ensuring a restful night's sleep after a day of adventure. The en-suite bathroom offers modern amenities, allowing you to refresh and rejuvenate in style.
Indulge in Exclusivity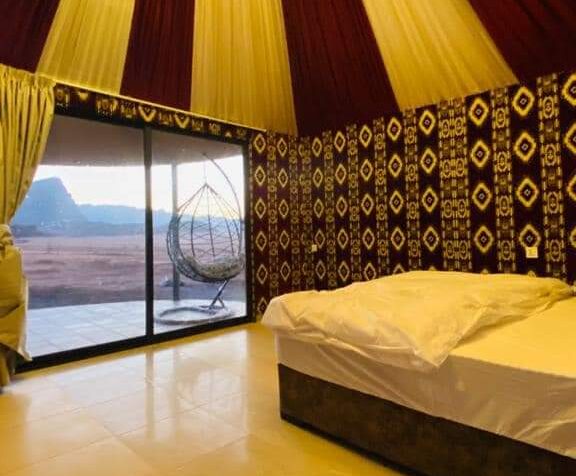 Our luxury private tents offer exclusivity that surpasses expectations. With a limited number of these exceptional accommodations, you'll relish the serenity and seclusion they provide. Immerse yourself in the beauty of Wadi Rum from the comfort of your own private retreat, knowing that your experience is tailored to perfection.
Embrace the epitome of luxury in the heart of Wadi Rum with our newly unveiled luxury private tents. Indulge in unparalleled comfort, enjoy panoramic views from your private balcony, and experience a level of exclusivity that only a few can enjoy. Book your stay now and elevate your Wadi Rum adventure to new heights of opulence and refinement.
At See Wadi Rum, we continuously strive to provide exceptional experiences, and our new luxury private tents are a testament to our commitment to creating unforgettable memories for our esteemed guests.