5 Reasons to Visit Jordan
1. The Capital City of Amman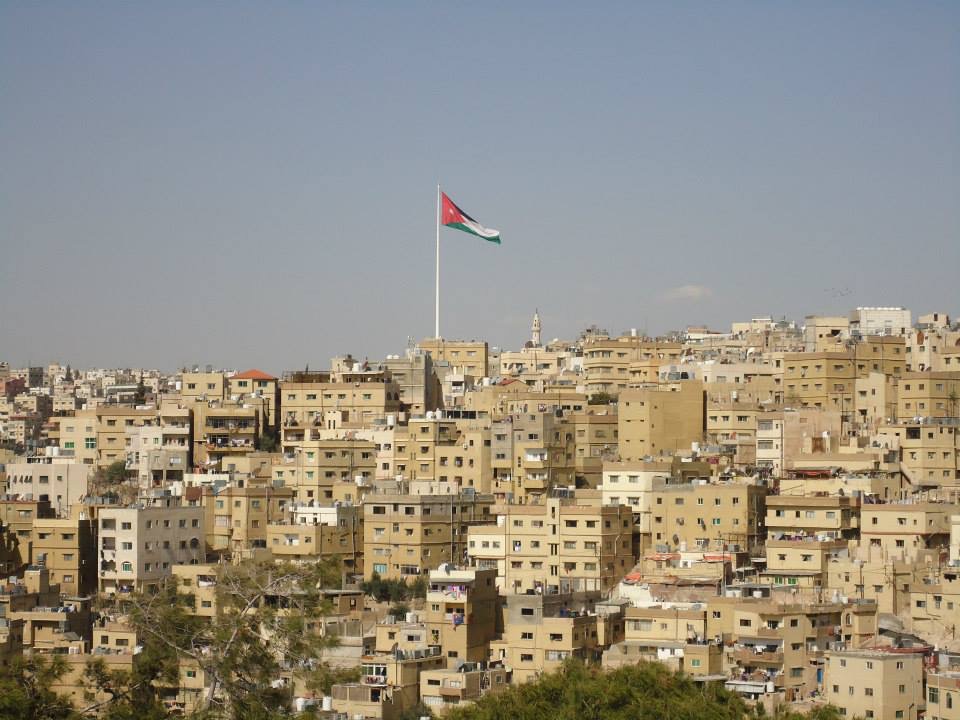 Jordan's largest and capital city, Amman, is at the top of this list for its rich history, bustling streets, and overall general vibe that is definitely going to be a pleasant surprise to any visitor. The city is a perfect representation of just how much history is in Jordan – the earliest evidence of a settlement in this region dates all the way back to the 8th millennium BC! Since then the city has been controlled by several different groups, including the Ammonites in the Iron Age (which is where the cities current name comes from), the ancient Egyptians and the Romans.
Some of the key attractions in Amman are the Citadel (an ancient site located on one of the seven hills that originally made up the city), the Roman Theatre, the King Abdullah I Mosque, and a whole host of museums, restaurants, festivals and events.
2. Petra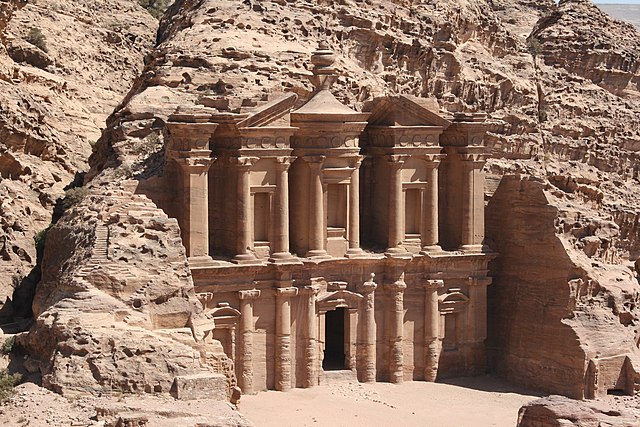 No list of reasons to visit Jordan would be complete without mentioning Petra. One of the '7 New Wonders of The World', Petra is a must see for all who visit the country. It is the site of an ancient city, with proof that the first settlers were there from the 7th millennium BC. It was the capital city of the Nabataean kingdom, who were a group of nomadic peoples who roamed this part of the world since possibly the 4th millennium BC, establishing trading routes all over the area, which brought them wealth, which can be felt as well as seen as you walk through Petra even today. One fascinating reason the Nabataeans were able to flourish in such difficult conditions was due to their water management. Excavations have shown that they were able to control the water supply from flash floods, by using dams and storing water in cisterns, which meant during droughts they were not only able to still have water for themselves, but they also sold it to other peoples.
No amount of writing or photos can do Petra the justice it deserves. It really has to be seen to be believed, which is why we recommend nobody leaves Jordan without at least seeing Petra.
3. The Dead Sea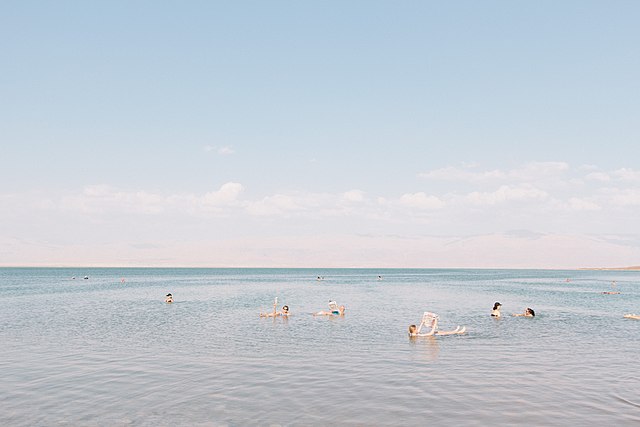 Floating around in the Dead Sea is something that everybody needs to do at least once in their life. It is an experience like no other. This hypersaline lake is nearly 10 times saltier than the ocean, and its surface sits 430.5 metres (1,412 ft) below sea level, making it's shores the lowest land-based place on Earth. Not only is the Dead Sea fun to float around in, but there is also a lot of history – it was one of the first health resorts in human history, and it has been used by the Egyptians, Nabataeans and Romans for its natural asphalt.
4. The Food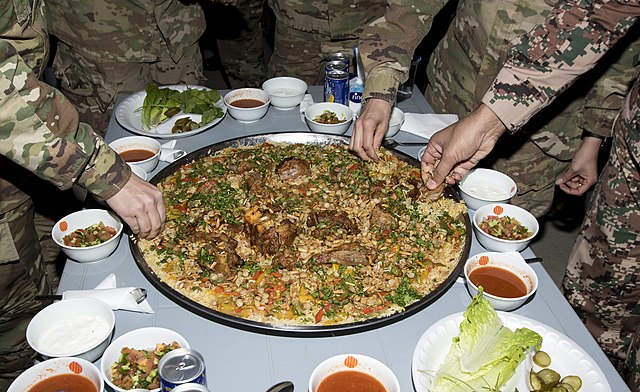 Jordan is famous for its wide selection of different foods, such as the national dish called mansaf, which is lamb cooked in a sauce of fermented dried yogurt, typically served with rice. Another meal, popular with the Bedouin tribes of Wadi Rum, is called zarb, which is made using an oven that is submerged in the desert sand, to slow cook meats such as chicken and lamb, and various vegetables. Overall, Jordan has many different foods to offer, so there is something for everyone to enjoy.
5. Wadi Rum
Yet another must-visit location during your time in Jordan, Wadi Rum is a desert located to the south of the country. In the west, Wadi Rum is probably most famous due to the British officer known as Lawrence of Arabia, famous for his involvement in the Arab Revolt of 1917-18, however the history of this desert dates back much further than that. The Nabataean people also came here, leaving behind inscriptions and even a temple, which you can still visit today. In modern times, the unique landscape has also attracted movie makers, with films such as Star Wars, Transformers, The Martian and Dune all being filmed there, and when you visit Wadi Rum for yourself, it is easy to see why. From the huge canyons to the red sand dunes, the water spring to the mountains (including the tallest mountain in Jordan), Wadi Rum has so much to offer.
Wadi Rum is inhabited by Bedouins, with their camps dotted all over the desert. Today, it is now possible for you to stay with the Bedouin people overnight in their camps, and they provide a number of excusions so tourists can see the true Wadi Rum for themselves – 4×4 tours, camel rides and guided hikes are all available. If you would like to discover Wadi Rum yourself, please browse through See Wadi Rum's experiences here.